Solo Training for Trombone by Dan Barrett is appropriate for trombone players high school age and up.

66 pages, spiral bound to lay flat on the music stand.
Contents: Marcello - Sonata in F Major, Galliard - Sonata #1 in a minor, David - Concertino, Rimsky-Korsakov - Concerto, Grafe - Grand Concerto, Barat - Andante et Allegro, Guilmant - Morceau Symphonique, St. Saens - Cavatine.

"When tackling the solo literature for trombone, one is always faced with many challenges in getting these varied pieces to a high level of execution and artistry. Whether you're a young student discovering this music for the first time, or a seasoned pro preparing for your next solo appearance, the following exercises will provide tremendous help in a new and creative way that allows one to "cross train" and overcome these challenges as well as develop or maintain solid fundamentals.

Dan Barrett has composed fun and effective etudes that all will find helpful. I am happy to endorse these etudes and look forward to trying them in my own performing and teaching.

Bravo!"

James Nova
Trombone - Pittsburgh Symphony Orchestra
Adjunct Professor of Trombone - Duquesne University
These routines have a dual purpose: to provide exercises that will help you carefully practice and prepare some of the standard works in the repertoire and to provide a daily dose of technical work using real music that is recognizable and well-liked by trombonists. Working on these studies will teach the value of breaking the music into chunks, isolating specific weaknesses in your playing and devising a strategy that will gradually, but unfailingly, bring you to a point where your weaknesses have become strengths.

These exercises include many that I've often wanted to teach my students during lessons but are too complex to teach on the spot, by ear. They also include ways in which I encourage my students to adapt their warm-up and technical work when they are preparing one of these solos. This book is certainly not exhaustive, but rather presents examples to get your mind thinking of creative ways to teach yourself, generating exercises on the spot that will remedy the difficulties you encounter.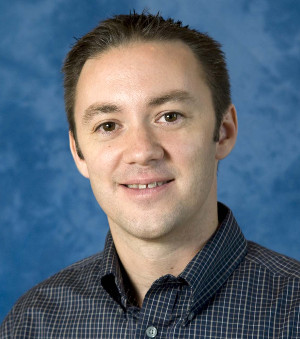 Dr. Dan Barrett has taught low brass instruments, music theory, and numerous other things at the University of Maine since 2009. He also leads the Maine Trombone Collective and the Maine Brass Guild, two large ensembles that perform throughout the state. He has performed with the Utah Symphony, the Bangor Symphony and the Boston Brass and has been a featured soloist with the Carson City Symphony, the University of Maine Farmington Concert Band, the Brigham Young University Philharmonic Orchestra and the Utah Premiere Brass Band. He was a national finalist in the MTNA Brass Solo and Chamber Music competitions, and has been a guest artist at the Eastern Trombone Workshop in Washington D.C.
Dr. Barrett attended the University of Nevada, Reno and Brigham Young University, where he received Bachelors and Masters Degrees in trombone performance. He received a Doctor of Musical Arts degree from Arizona State University where his doctoral research focused on the music of Daniel Schnyder. When not involved in music, he is usually playing ball, wandering in the woods, or sledding with his sons, Cole, Andrew, and Grant, and his wife, Ann.